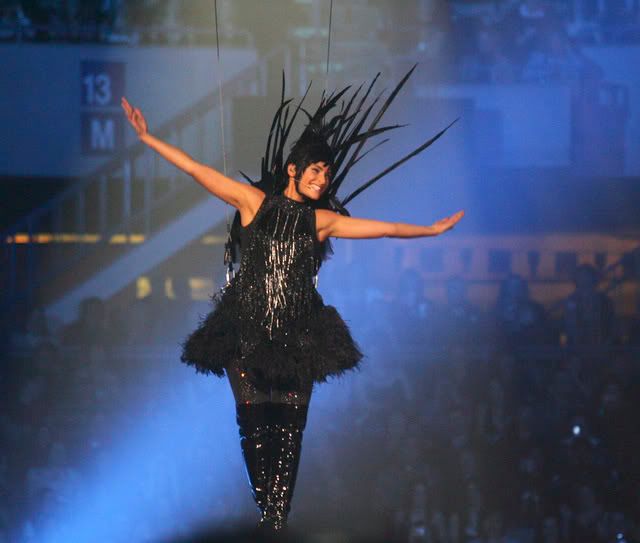 Last week Nelly Furtado won 5 Junos( the Canadian equivalent to the grammys) at the Junos Awards that she also hosted. Sadly, according to Media in Canada the show was down a quarter of a million.

Sunday night's 2007 JUNO Awards on CTV finished with a national average audience of 912,000 viewers, down from a Nielsen count of 1.225 million in 2006. Total reached peaked at 3.7 million Canadians who tuned in at some point in the broadcast. The 2005 JUNOs audience was about 1.217 million (Nielsen, 2+), while the 2004 broadcast attracted 1.343 million viewers.
The question is why? Is it because people don't support canadian music? Why do you think the rating are down?
Source